Restaurants and food industries were among the positively affected sectors as a result of the wake of recent happenings. They received a heavy blow because they offered dining services and were not accustomed to packaging food like other companies such as coffee shops and other fast-moving foods.
During the lockdown period, they started delivering their products to their customer's doorstep for them to remain in business. To achieve this, it was very critical for the restaurants to start using packaging products to reach their customers when the food is in perfect condition.
This article will look at some of the packaging products that can be very useful for food industries and restaurants to use.
Some of the packaging products for food is,
Packaging Products for Hot Drinks
Since restaurants were not used to, pack hot beverages for their customers, but with the stringent measures that are in place to reduce the spread of Covid-19, such as a lockdown, there was a need to have new stock of cups that can safely carry hot beverages to be delivered to customers in their homesteads. Customers would always wish to be served hot drinks even when at home. Foam cups are cheap but cannot keep hot beverages at the same temperature for a long duration. Those customers who want to take them near your restaurant can only use them.
A better alternative for the foam cups can be the use of metal cups or plastic cups. Metal cups do not spill contents that are inside easily and is less likely to break. However, they are expensive, which can be difficult for some restaurants to have.
Paper cups can also serve the excellent purpose of carrying hot beverages. To use paper cups, you should complement it with a rim rolled around to prevent any leakage. These cups are also light in weight, making them be transported easily.
Always Seal your Food to Preserve the Flavor.
Sealing is essential in the packaging of food. At room temperature, food can quickly lose its flavor by losing its quality.
If it has not been sealed properly, most food in their delivery will have a different taste than those in the restaurant. Customers can still get quality food only if the restaurants will have the proper knowledge on sealing. The only way to satisfy a customer is by ensuring they get the value of their money. Having food sealed properly will retain their warmth and taste, similar to those served in the dining room.
Do Not Allow Moisture to Enter Foil Bags.
A busy kitchen is always prone to have moisture. When dealing with products such as bread and pastries, having a smoke is not a good idea. Before they even reach customers' doorstep, they will have become soggy.
The use of foil bags can help keep food warm and prevent it from becoming too moist. Some of the foods such as hot dogs, spring rolls, naan pieces of bread, and burritos are sensitive to light and will require the use of aluminum to reduce light exposure.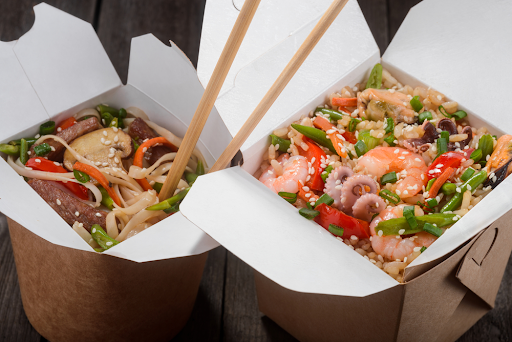 Food industries and restaurants are among those that were positively affected because of Covid-19. They need to shift their focus and start going for takeouts for their business to remain afloat.